Leakey 一家多位一流的考古學者......
Google doodle celebrates British archaeologist
Today is the 100th anniversary of the birth of Mary Nicol, who discovered the first fossilised skull of an extinct ape.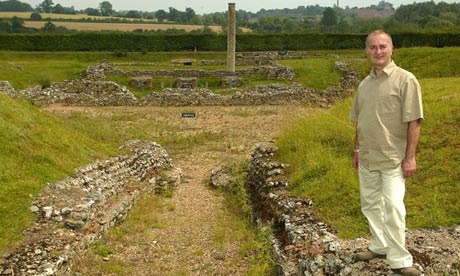 The 100th anniversary of the birth of British archaeologist Mary Leakey is celebrated with a
Google doodle
depicting her at work on a dig.
Leakey was born on February 6, 1913 and died in December 1996. She changed her name when she married Louis Leakey, also an archeologist, in 1936. Her maiden name was Nicol.
She is best known for her discovery of the first fossilised Proconsul skull, the skull of an extinct ape which is believed to be an ancestor of humans. Much of her work took place at Olduvai Gorge in Tanzania.
Leakey took an unusual route to archeology: she disliked formal education and did not pass any exams. It was impossible for her to study for a degree although she took lessons in art and archeology as an unregistered student at University College London.
The doodle shows her surrounded with archeological tools and two dalamations which she often had with her on digs as she uncovered fossil footprints.