King Arthur & The British Isles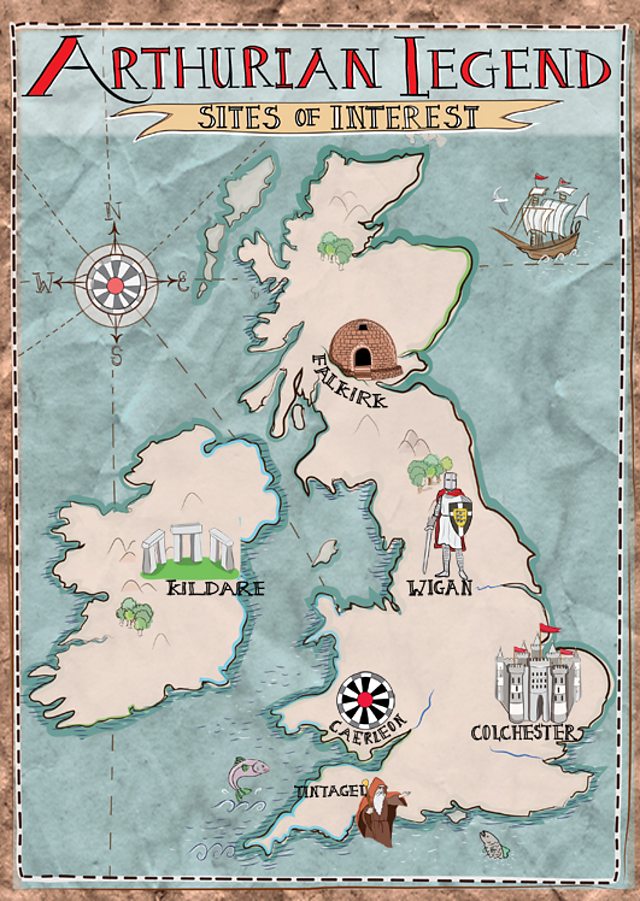 Locations
Caerleon:

The still-visible Roman amphitheatre at Caerleon has associations with Arthur's Round Table and has been named as one of a number of possible locations of Camelot.
The Hanbury Arms in Caerleon
was visited by Tennyson who lodged there when he wrote Morte d'Arthur.
Colchester:
It's thought that the name Camelot may have referred to the capital of Roman Britain Camulodunum - now Colchester.
Tintagel:
Made famous by Tennyson's Idylls of the King. Merlin's cave can be found in Tintagel. It's said to be haunted by the ghost of the wizard.
Wigan:
One of Arthur's battles is thought to have taken place here, on the banks of the River Douglas. It's also cited as a possible location of Arthur's court.