英國首相卡麥隆:「我們即將對國家做出一個極為重要的決定:留在一個經過改革的歐盟,或者離開。這個選擇關係到我們捫心自問:我們希望英國成為一個什麼樣的國家,為子女營造什麼樣的未來。」

EU referendum date set for 23 June after David Cameron secures reforms giving UK 'special status'
The announcement was made after David Cameron met with cabinet ministers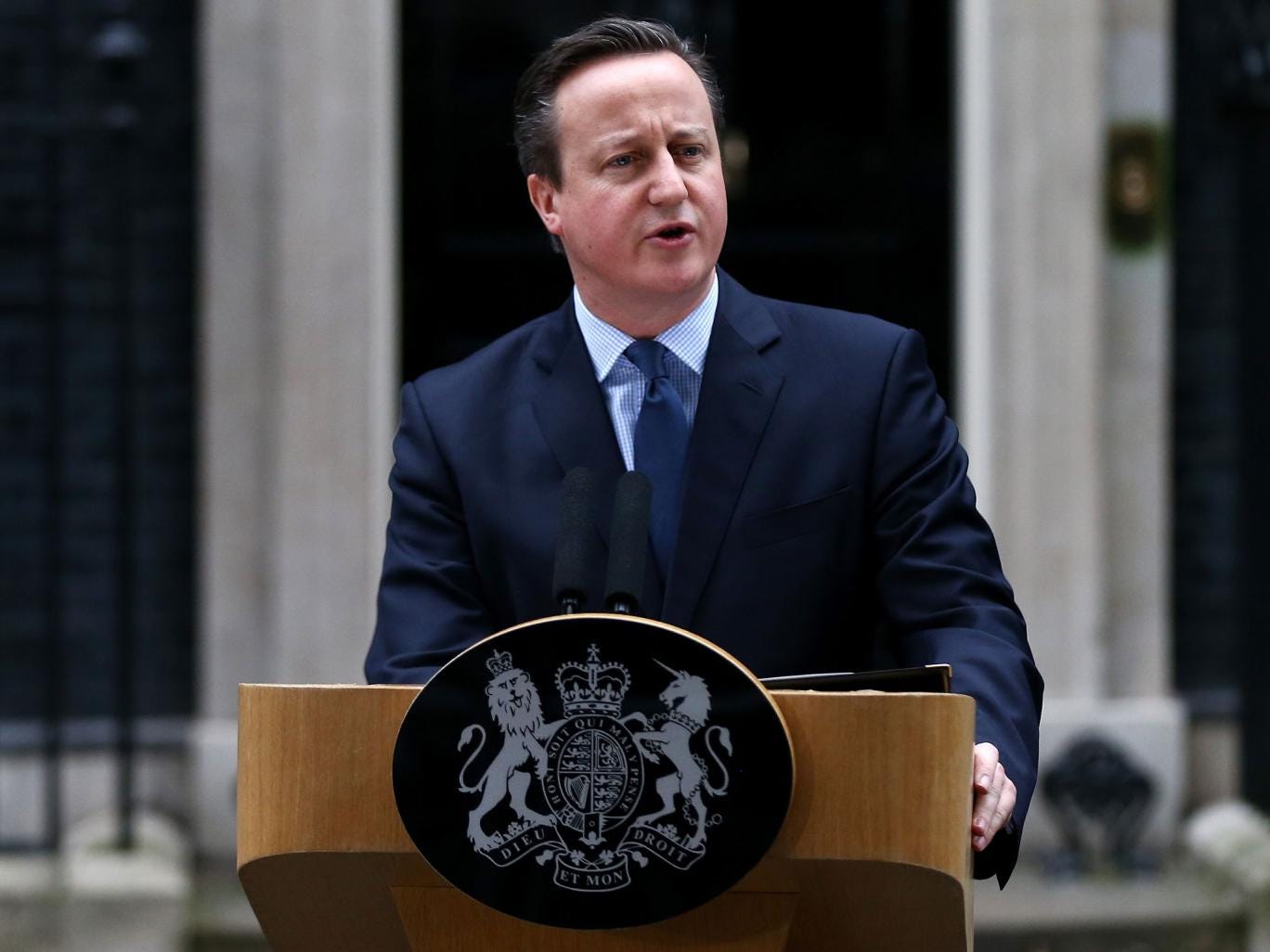 Nigel Farage dismissed the "truly pathetic deal" and urged voters to seize the "golden opportunity" to vote for a Brexit, which is Ukip's foundational principle.
Jeremy Corbyn dismissed Mr Cameron's re-negotiation as a "sideshow" but confirmed Labour would be campaigning for an "in" vote.
"Despite the fanfare, the deal that David Cameron has made in Brussels on Britain's relationship with the EU is a sideshow, and the changes he has negotiated are largely irrelevant to the problems most British people face and the decision we must now make," he said.
"We will be campaigning to keep Britain in Europe in the coming referendum, regardless of David Cameron's tinkering, because it brings investment, jobs and protection for British workers and consumers."